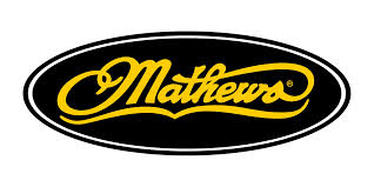 Mathews Archery offers some of the finest bows ever made. With options for every member of your family.
Check out their line at
Mathews Inc.
---

Mission bows will offer the best in technology and value at a price that won't break the wallet. All bows have Lifetime Warranty and come with a free Archery Lesson from one of our coaches.
Click to visit their website.
---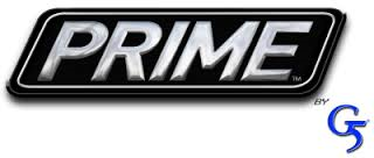 ---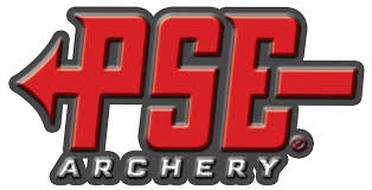 PSE Archery line of Recurve and Compound Bows feature Lifetime Warranty.
It's this great commitment to the incomparable sport of archery that keeps us making great products for you, and keeps us innovating not just for PSE, but for the entire archery industry. As Pete Shepley himself once said, "Research and development are the most expensive stages in manufacturing, but we're committed to it and to making the whole industry grow, not just our slice of the pie."
​Stop in today to see the line of PSE 2017 Bows.
---

http://www.obsessionbows.com/The secret behind Obsession Bows success is Faith and Family above all else followed by the relentless pursuit to make the worlds most technologically advanced, fastest, and most lethal bow ever made.
Come see the awesome Binary Cam Obsession Bows.
---
Featured Products we recommend for your success. Check back often for updates and shooting tips to help you shoot better.
The products listed below are some of the best we have found, we personally use these products as well as our JOAD Team.
​Trusted and True and all of them are 100% MADE IN AMERICA. That is important to us and we hope it is important to you too!!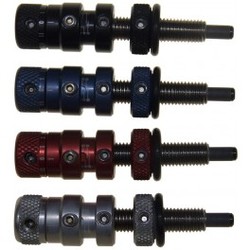 For Recurve Shooters. Why the New Micro Gold Plunger is the best on the market.
The Gold Micro Plunger has been designed for the most discriminating archers. Incorporated in the design are several features and improvements that will help you adjust your plunger to achieve the arrow flight and accuracy you need for world class performance. Withe the help of Olympic Silver Medalist Jake Kaminski, AAE has created a new ultra light weight carbon stem that reacts faster than any plunger ever made. Combined with our Signature Teflon sleeved stainless steel barrel, accuracy gains are unparalleled. AAE and Jake have also developed a new stem tip using aerospace materials that lasts incredibly long while not damaging carbon or aluminum arrows.
Comes with replaceable/adjustable springs and an extra carbon stem with a teflon tip for aluminum arrows.
Available in:
Black, Blue, Red, or Silver
Purchase from HNS Archery and we set it up for you for free.
​Other plungers can wear a grove in your arrows.
---
Stan Releases for the Compound Shooters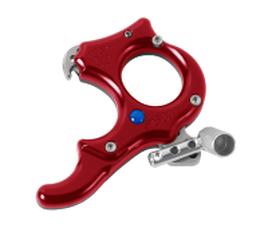 The Stan Element Release is one of the best to learn proper shooting form and cannot be cheated. Do you have target panic? This release can cure you almost immediately.
​Element Release Aid
Resistance style releases are fairly new to the market and they operate by setting the release weight to your holding weight plus some differential. Once at full draw, activate the release, then add that differential weight and the release will fire.
It's a simpler way to shoot using backtension because there is no rotation involved, just squeeze with your back and it will fire. But resistance style release aids are the most difficult to design AND manufacture; succeeding here is what sets a premium manufacturer apart from the pack.
The Element is the first in STAN's® lineup to use the Smokin' XTMsears; it comes in both medium and large sizes as well as three and four finger configurations. Whether your shooting a light draw weight for indoors or a heavy 3D setup, the Element offers extreme repeatability with the reliability and consistency you can only find in a STAN®.
Learning Proper Backtension will make you a better shooter.
Purchase your Stan Element from HNS Archery and one of our coaches will teach you to use it.

---
Black Eagle Arrows- for TARGET OR HUNTING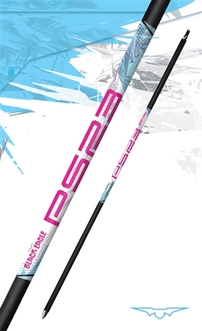 USA Archery rules allow a maximum diameter of 23 for target shooting.


The PS23 Target Arrows Possess the tightest tolerances in carbon arrow shafts available, the PS23 arrows are the perfect arrows for the highest levels of competition. They were designed by multi-time IBO & ASA champion Dan McCarthy, who poured his heart, soul and expertise into making the best target arrows possible.

When browsing the PS23 arrows, you will notice that all components are sold separately, allowing you to fully customize the shafts with your choice of bushings, nocks, points and vanes. We want to make sure you get shafts that meet your exact specifications, so you can rest easy knowing you got the perfect shafts for you.

Fast becoming the top winning arrow brand.
​Purchase from HNS Archery and your arrow set up, cutting is done for free.
​

---
Arizona Archery Enterprises, Target Stabilizer System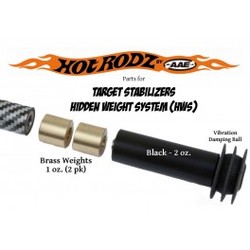 We carry the full line of AAE Hot Rodz Stabilizers.

Adding stabilizers to your bow is much more than simply adding a long bar to the front.
There is a formula for best results and each shooter is different.
The AAE Hot Rodz feature hidden weights so you can add weight without adding to the length of your bar and throwing off the balance.

Purchase your Hot Rodz from HNS Archery and our techs will help you fine tune your set-up for the ultimate accuracy.

---
AAE Pro Blade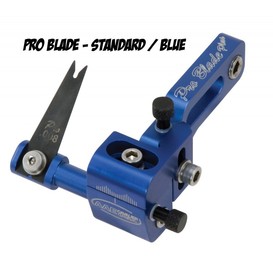 This is the toughest micro-adjustable target rest on the market today. It features our own design in launcher blades with a unique indexing system for changing out the launcher without having to re-adjust your tune. The launcher arm also rotates for blade angle. Laser-etched adjustment lines and oversized lock-down machine screws complete this rest. The Pro Blade comes with .008" and .010" standard width blades to help the Elite Target Shooter adjust the perfect tune. (.012" standard width & .008", .010" wide width blades sold separately)
Available in:
Standard Mount:

Black, Blue, Green, Pink, Red or Silver

Hoyt Tec or Mathews Mount:
RH or LH
Installed and set up for free with purchase from HNS Archery.

---